Isla Mujeres
restaurantsBy Privilege Aluxes
Discover it
Restaurants Privilege Aluxes Isla Mujeres
The best restaurants on Isla Mujeres, Mexico, bear the Privilege Aluxes seal. At our hotel you'll find 4 culinary establishments designed to delight even the most discerning palates.
At each of our restaurants on Isla Mujeres you'll discover something special, always featuring a select atmosphere, dishes prepared with great care, and a perfect balance between local and international flavors.
THE BEST RESTAURANTSIsla Mujeres
Both our guests and lovers of fine dining who visit Isla Mujeres are invited to enjoy the flavors and exclusivity that characterize the Privilege Aluxes Hotel's culinary offerings.
Gourmet restaurant
A vibrant Art Deco atmosphere, along with the exquisite cuisine of the Sabor Restaurant, will allow you to enjoy unforgettable evenings at Privilege Aluxes. Located on the ground floor of our Isla Mujeres resort, this restaurant is perfect for those who like to start their day with a delicious breakfast.
Asian Restaurant
Located within the Privilege Aluxes Hotel complex, Satay's Asian cuisine will delight you. A Isla Mujeres restaurant specialized in sushi, Thai cuisine and Oriental dishes. Cuisine prepared with great care to create a truly unforgettable experience in a modern and quiet atmosphere.
Beach Restaurant
Nestled among the palm trees of the Playa Norte (North Beach) on Isla Mujeres, our Beach Club offers an excellent atmosphere, as well as traditional Mexican fare and delicious international dishes.
Pool Bar
Cocktails & Snack
Immerse yourself in the Caribbean atmosphere of our tranquil Pool Bar, which features a swim-up section. Located in the heart of the resort, it is surrounded by gardens providing cool breezes. A place where you can enjoy delicious cocktails and snacks.
Gourmet Moments on Isla Mujeres
The 4 dining spaces at the Privilege Aluxes Hotel are designed so that you can experience the very best gourmet moments during your stay on Isla Mujeres.
GOURMET CUISINE RIGHT ON THE BEACH
Enjoy the luxury of savoring the finest national and international cuisine as your feet sink into the fine sand of the Caribbean.
INTERNATIONAL COCKTAILS
At the restaurants of the Privilege Aluxes Hotel you can treat yourself any time of day. We make some of the best cocktails on the island.
PALAPA SERVICE
If you want to enjoy a unique gastronomic experience, we invite you to dine in a palapa (hut) overlooking the beach or our beautiful gardens.
ROMANTIC DINNERS ON THE BEACH
Surprise your partner with a romantic dinner on the beach, just for you two. The most exclusive way to discover Privilege Aluxes' flavors.
Wet bar
Enjoying a delicious snack at our Wet Bar is one of those moments that you can't miss during your vacation on Isla Mujeres.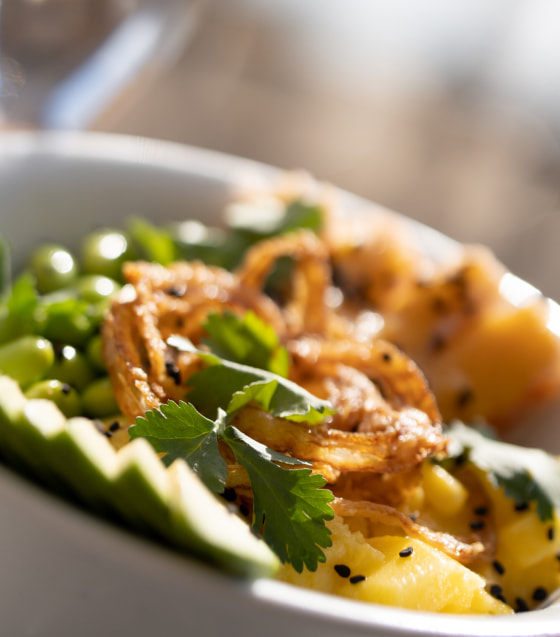 LET YOURSELF BE AMAZED ISLA MUJERES CUISINE
At our restaurants on Isla Mujeres you'll find succulent dishes of international cuisine, and you can also taste the best that the island, and Mexico, have to offer.
Don't miss the opportunity to enjoy the countless nuanced flavors of the Mexican specialties in our buffet dinner on the beach. You'll discover a great variety of tastes, aromas, colors, textures and elaborate preparations. You'll also find a multitude of traditional dishes on each of the menus of our four restaurants: guacamoles, tacos, quesadillas, and fish found in the island's waters, such as Huachinango (snapper) and Tikin Xic porgy…
Treat yourself
All-inclusive
Service
Stay at the Privilege Aluxes Hotel with an All-Inclusive package and enjoy our Isla Mujeres restaurants with total freedom. Our gastronomic offerings will be available 24 hours a day, including Room Service.
All-inclusive