Satay
Restaurant Privilege Aluxes Hotel
Discover it
Thai & Sushi
Restaurant Isla Mujeres, México
Satay Restaurant represents Privilege Aluxes Hotel's celebration of Asian cuisine. A place where you can savor the best Oriental fusion cuisine during your stay on Isla Mujeres.
On the Restaurant Satay's menu you'll find Thai dishes, Oriental flavors as well as the most delicious sushi. All surrounded by very special decor, and lighting that will transport you to another continent.
Enjoy Satay whether you're staying on an all-inclusive package or just a breakfast-included one. We also invite you to discover our Restaurants in Isla Mujeres even if you're not staying with us.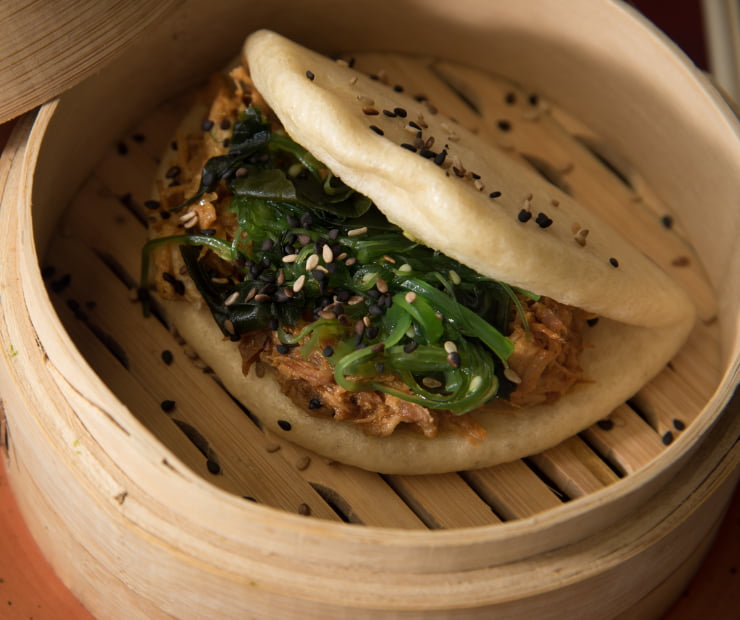 HIGH-LEVEL CUISINE Satay Restaurant
If you want to enjoy the very best Asian cuisine during your stay on Isla Mujeres, at the Satay Restaurant we offer sushi prepared by hand, with fresh, high-quality ingredients.
You can also try its carefully fused Oriental flavors and textures, designed to delight even the most discerning palates.
Satay Restaurant in detail
OUR SPECIALTIES
Thai, Oriental and Japanese fusion cuisine.
Specializing in sushi.
SCHEDULE
Only serving dinner.
From 6 pm to 10 pm.
From 6 pm to 10 pm. By reservation at the Sabor Restaurant or at the Reception Desk, from 8 am to 4 pm.
Location
On the Ground floor of the Hotel Privilege Aluxes
Dress code
We appreciate casual sportswear being worn at the Satay Restaurant.
It is not allowed to enter in a swimsuit or barefoot.
Other services
Air conditioning | Vegan and vegetarian cuisine | Gluten-free dishes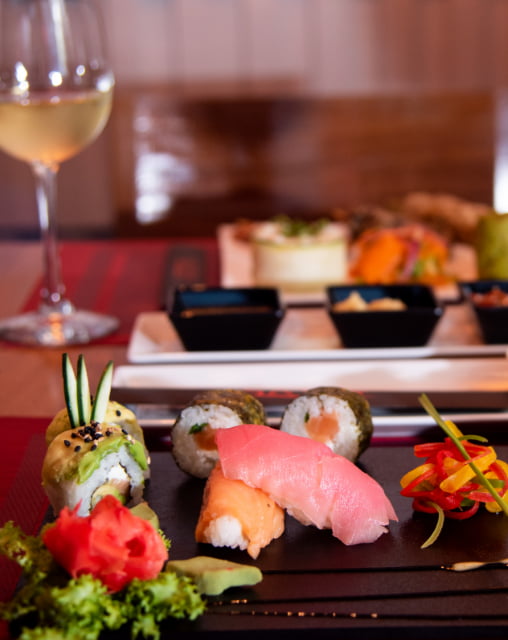 AN EXPLOSION OF FLAVORS
On the menu of the Satay Restaurant you can enjoy spectacularly presented dishes that will delight your five senses.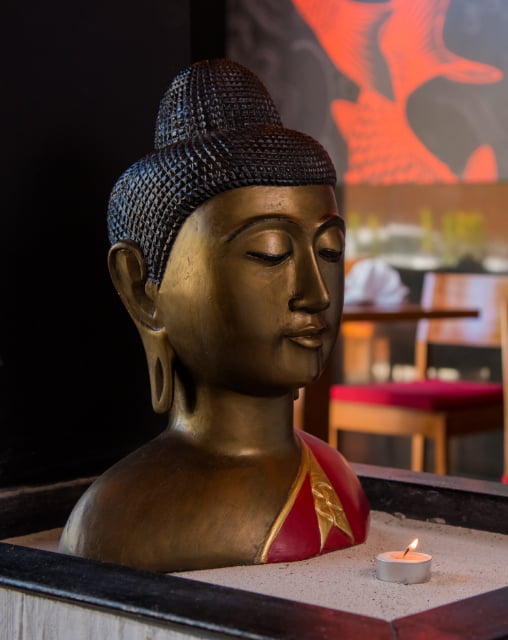 AN EXOTIC ATMOSPHERE
Fall in love with our restaurant's décor and lighting. A very special Oriental atmosphere, with every last detail seen to.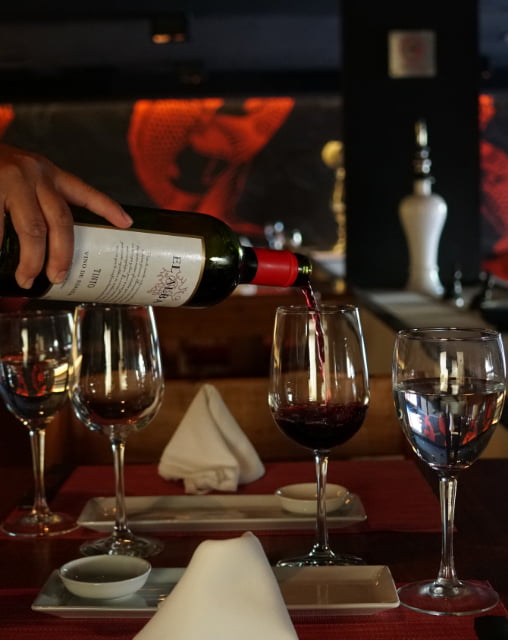 PREMIUM WINE COLLECTION
Find the perfect pairing for your salmon sashimi, shrimp pad thai or bluefin tuna tataki in our extensive wine collection.
Discover morePrivilege AluxeS Hotel RESTAURANTs