Isla Mujeres Spa Privilege Aluxes Hotel
Discover it
Discover
our SPA on Isla Mujeres
The Isla Mujeres Spa at Privilege Aluxes Hotel is a space dedicated to health, beauty and relaxation. A place where you'll feel the calm you need and find the perfect balance between body and mind.
At the Spa Mystique we offer all kinds of relaxing massages and treatments. In addition, our spa on Isla Mujeres is equipped with a sauna, steam room, outdoor jacuzzi...
Reach the ultimate level of spa relaxation at our Adults Only accommodations en Isla Mujeres.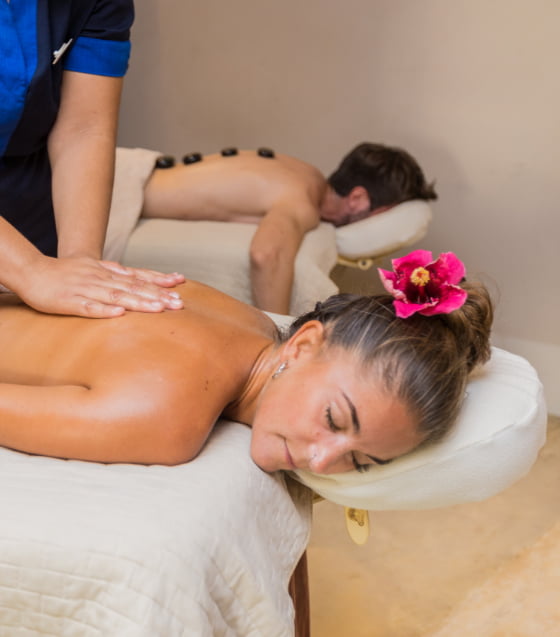 Massages
Isla Mujeres
Looking for a romantic experience on Isla Mujeres? On our spa's massage menu you'll find moments of relaxation, just for two: massages with candles, hot stones, aromatherapy sessions...
Health also occupies a very important place at the spa of our Isla Mujeres resort. Enjoy our selection of therapeutic massages given by highly qualified professionals: back and head massages, special massages for tired legs, reflexology, prenatal treatments...
Massage Menu
HOuRS
from 7:30 a.m. to 6:00 p.m.
Appointments
+52 998 848 8470
guest experience
Ask our Guest Experience team about our spa & beach massage prices
FACILITIESMystique Spa
In addition to a spacious massage and treatment area, our Isla Mujeres spa is equipped with sauna, steam room, ice fountain, hot-and-cold shower, and a relaxing outdoor jacuzzi.
Fitness
roomPrivilege Aluxes Hotel
If you want to stay in shape during your stay on Isla Mujeres, we invite you to use our Fitness Room. Our cardio machines and strength-building equipment are at your disposal. A place where you can get in shape while enjoying pleasant views of the pool and gardens.
Designed for your
ultimate relaxation
Everything at the Hotel Privilege Aluxes is designed so that you can reach the highest levels of relaxation during your stay on Isla Mujeres.
Slow food, private pools, dinners on the beach, a tranquil adult-only atmosphere... If you're looking for a place to disconnect and reconnect, we invite you to stay with us.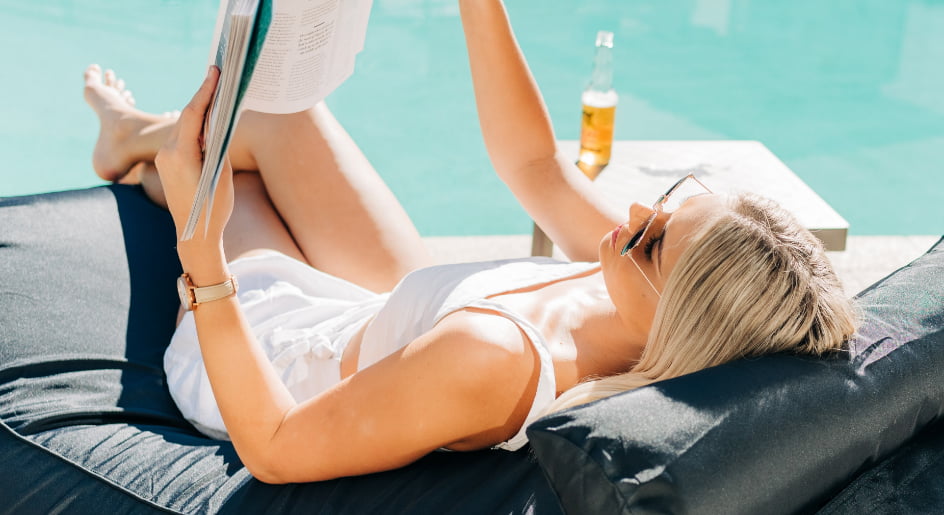 The Privilege Aluxes is an Adults Only 5-star hotel. The perfect place to enjoy the vacation of your dreams.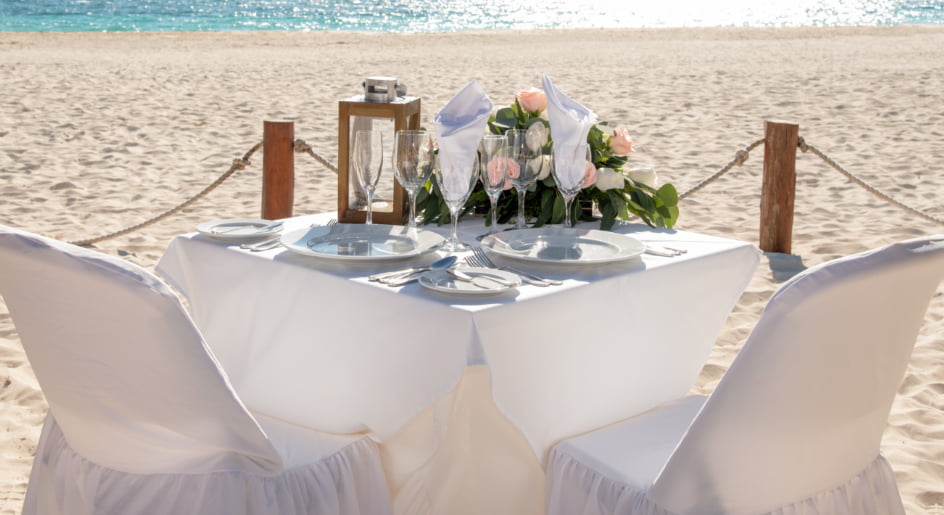 Private in-room or on-the-beach dinners will be one of the most relaxing experiences during your stay.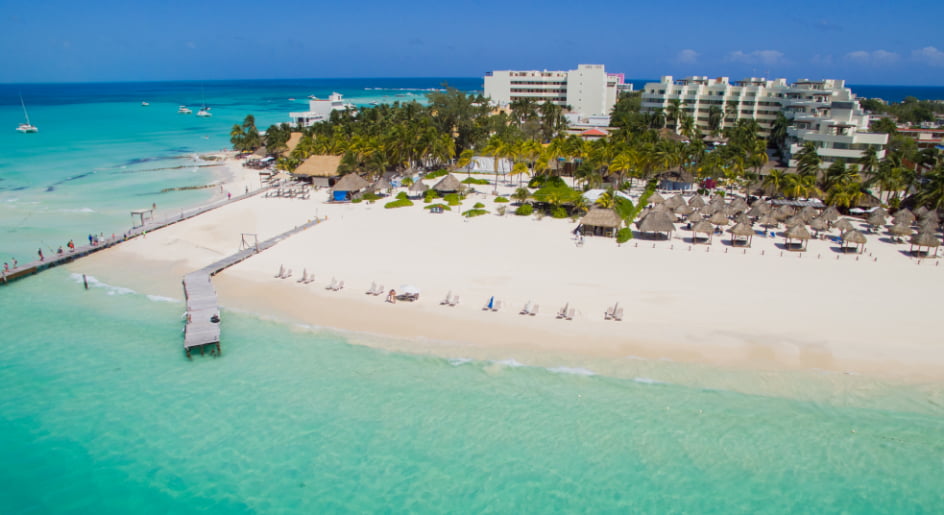 Feel the pleasure of staying just a few steps from one of the most beautiful beaches in the world.