Playa Norte
Beach Club Isla Mujeres, Mexico
Discover it
Isla Mujeres
Beach Club Privilege Aluxes Hotel
Playa Norte Beach Club on Isla Mujeres is everything you had imagined for your next vacation. Palapas by the sea, breakfast with your feet in the sand, authentic Mexican cuisine, live music...
At our Isla Mujeres Beach Club you'll find a unique atmosphere, exceptional service, delicious cocktails and gastronomic offerings perfect for the shores of the Caribbean Sea.
Enjoy Playa Norte Beach Club whether you're staying on an all-inclusive or just a breakfast-included basis. Even if you're not staying with us, we also invite you to enjoy our gastronomy.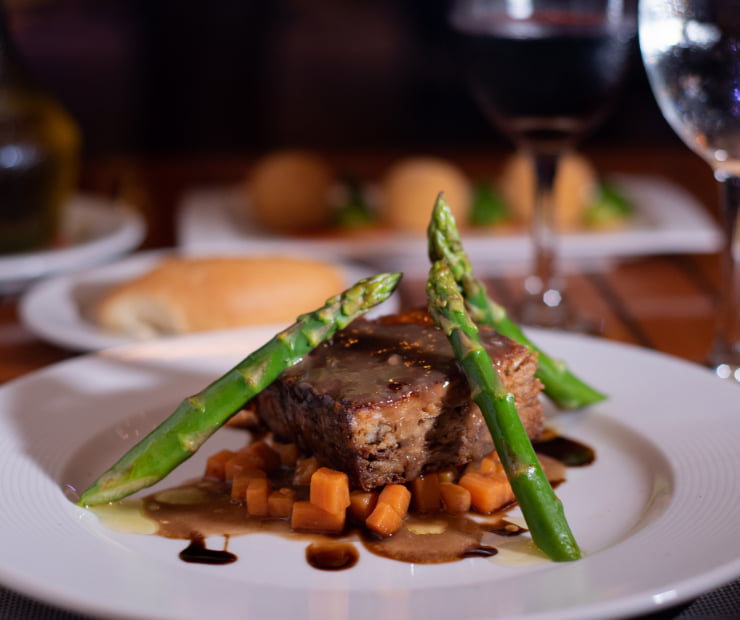 GOURMET DISHES ON THE SAND
Nestled among the palm trees of Playa Norte on Isla Mujeres, our Beach Club is located in one of its quietest and most beautiful areas.
Here you can enjoy your favorite dishes, with gourmet touches and in an exclusive atmosphere. Don't miss the chance to try the chef's homemade burgers, deluxe hot dog, or delicious ceviches. All this with the Privilege Aluxes Hotel's seal of quality and excellence.
Playa Norte Beach Club IN DETAIL
OUR SPECIALTIES
A wide selection of Mexicans and international dishes.
BREAKFAST
A la carte breakfast from 8 am to 11 am.
Reserve at the Sabor Restaurant or the Reception Desk from 8 am to 4 pm.
LUNCHES
Lunches from 12 am to 5 pm.
Salads, sandwiches, pastas, ceviches and house specialties.
DINNERS
Enjoy our delicious à la carte dinners from 6 pm to 10 pm.
A Mexican buffet is served on Fridays.
No reservation required
Bar
Uninterrupted service from 8 am to 10 pm.
LOCATION
In Playa Norte, across from the Privilege Aluxes Hotel.
DRESS CODE
We appreciate the wearing of casual sportswear at our Beach Club.
OTHER SERVICES
Live performances | Vegan and vegetarian cuisine | Gluten-free dishes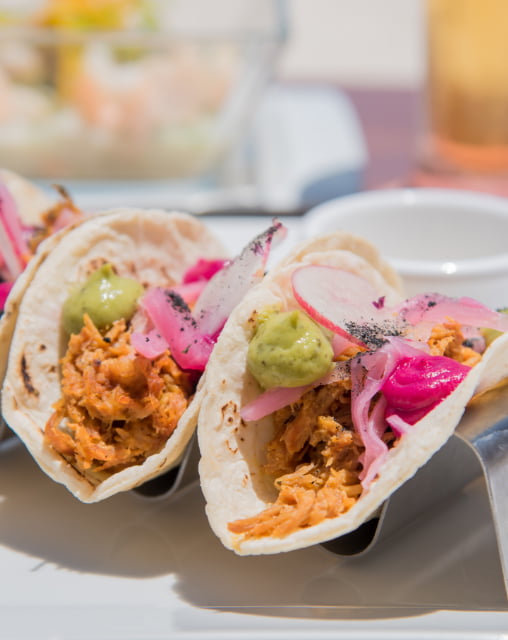 MEXICAN NIGHT
For Friday dinners our Beach Club fills up with color and tradition. Be dazzled by the great variety of succulent Mexican dishes at our buffet.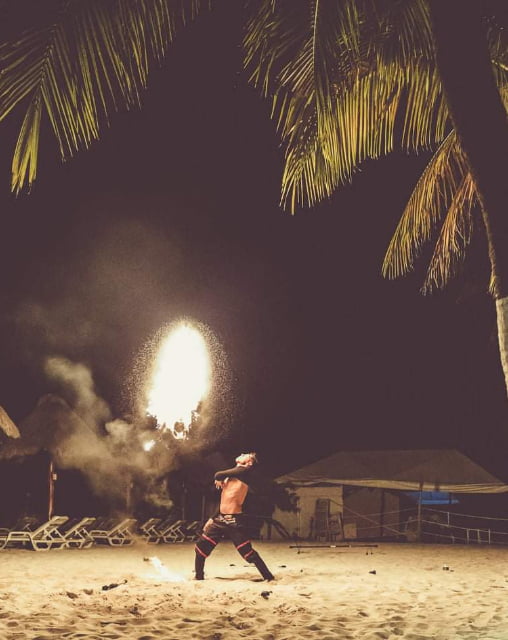 LIVE SHOWS
Live performance nights at the Playa Norte Beach Club are magical. A unique opportunity to enjoy live music and the traditional Mayan fire dance.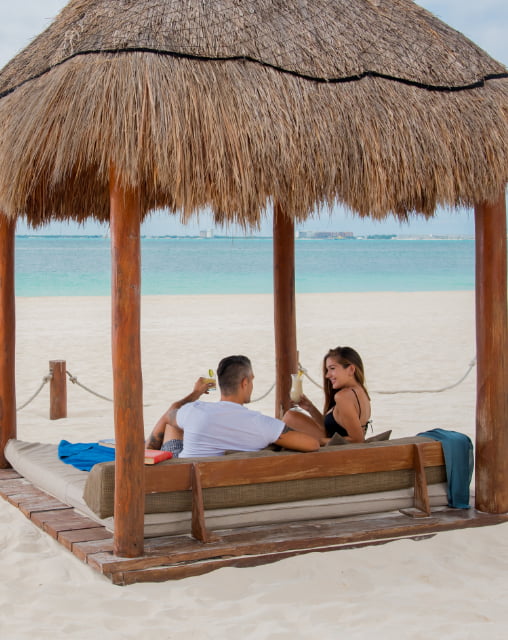 PALAPAS BY THE SEA
Treat yourself to a delicious cocktail in one of our palapas (huts), just steps from the shore. An experience that will surely remain etched in your memory forever.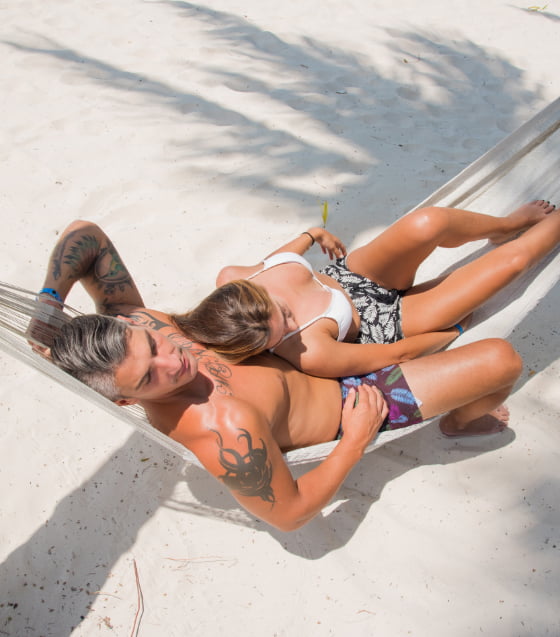 THIS IS Playa Norte
Beach
Playa Norte is considered one of the best beaches in the world. Its crystal-clear waters, fine white sand, undulating palm trees, and the absence of algae make this picturesque beach on Isla Mujeres a real gem. Located in the north on Isla Mujeres, just a 10-minute walk from the ferry pier, Playa Norte will enchant you with its calm, shallow waters. It's a perfect place to relax with a cold drink in your hand, or to discover an incredible underwater world teeming with sea life.
DISCOVER MORE PRIVILEGE ALUXES RESTAURANTS