Pool Bar Privilege Aluxes Hotel
Discover it
Pool Bar Isla Mujeres, MÉXICO
The Pool Bar at the Privilege Aluxes Hotel is bound to be one of your favorite spots during your next stay on Isla Mujeres, Mexico.
At our Pool Bar you'll have it all to feel all the spirit of the Caribbean: pools, palm trees, wet bar, tropical drinks, delicious snacks, the sea breeze...
An authentic oasis located next to the main pool of our hotel, and just 2 minutes from the beach.
Enjoy the Privilege Aluxes Hotel's Pool Bar whether you're staying with an all-included or just a breakfast-included package. You can also enjoy our restaurants even if you're not staying with us.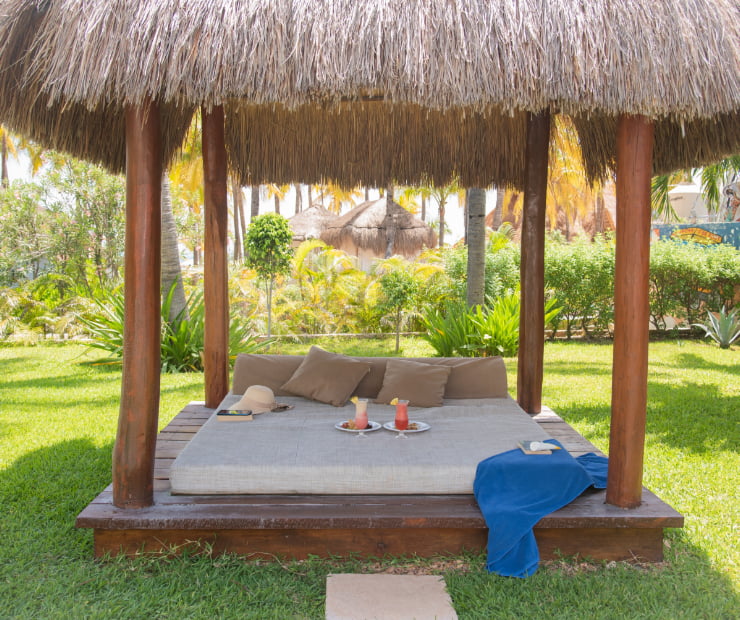 Premium Palapas A DELIGHT FOR THE SENSES
If you want to enjoy the Privilege Aluxes Hotel Pool Bar's menu in the utmost comfort, and in the most romantic way, we offer you our palapa service.
Imagine sipping a cocktail or drink, or enjoying a snack, lying in an exclusive palapa (hut) overlooking the pool and our beautiful gardens.
OUR SPECIALTIES
Burgers, salads, sandwiches, tacos, quesadillas, hot dogs... Tropical cocktails and drinks.
SCHEDULE
Monday, Tuesday, Thursday, Friday and Saturday from 10 am to 7 pm. Wednesday and Sunday from 10 am to 6 pm.
Location
Next to the main pool of the Privilege Aluxes Hotel.
Snack
Monday, Tuesday, Thursday, Friday, Saturday from 11 am to 5 pm. Wednesday and Sunday from 11 am to 4 pm.
Dinners
Enjoy our Rodizio on Wednesdays and Sundays from 6:30 pm to 10 pm.
Reserve at the Sabor Restaurant, or at the Reception Desk, from 8 am a 4 pm
OTHER SERVICES
Uninterrupted service | Vegan and vegetarian cuisine | Gluten-free dishes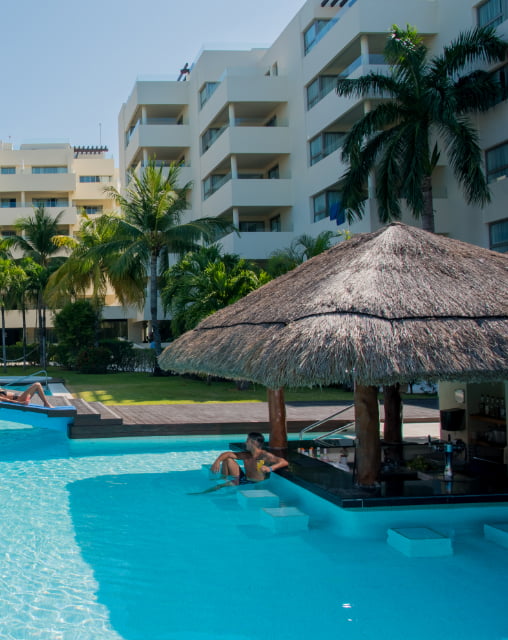 Wet bar
We invite you to enjoy a mojito, caipirinha or daiquiri without ever getting out of the pool. Our wet bar is where cocktails taste the best.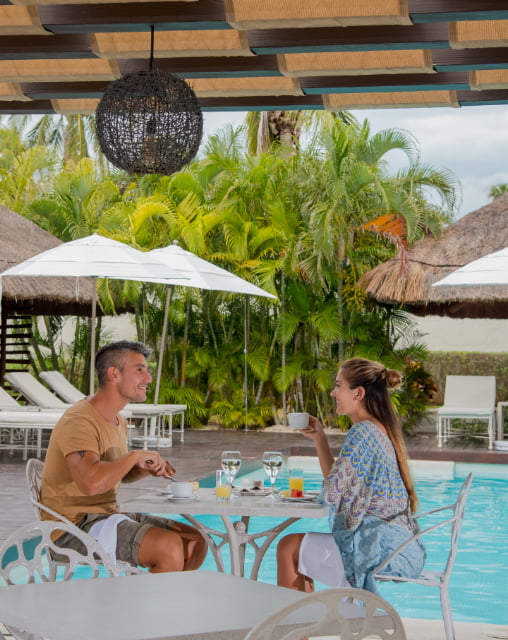 Snack Bar
Our Pool Bar is the perfect place for a break during the day. You can enjoy a delicious snack any time of day.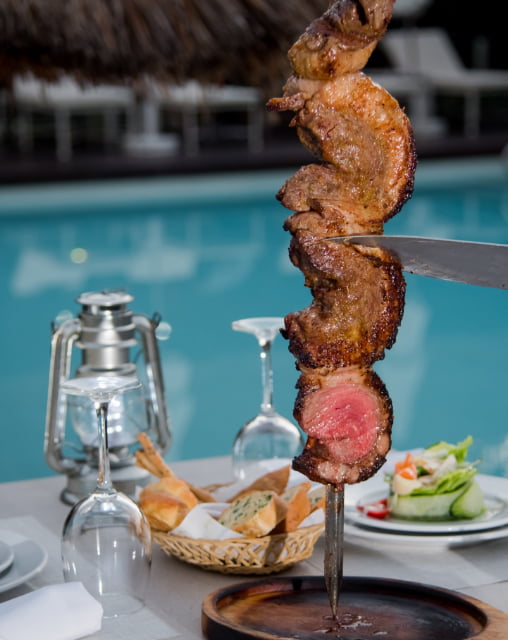 Rodizio
On Rodizio nights our Pool Bar shows its most authentic face. Premium meats on skewers, served directly to your table.
Discover more Privilege Aluxes Hotel Restaurants