Sabor
Restaurant Privilege Aluxes Hotel
Discover it
A gourmet
restaurant Isla Mujeres, MÉXICO
You'll find the Sabor Restaurant in the main building of the Privilege Aluxes Hotel, on Isla Mujeres. An Art Deco-inspired eatery that is fabulous to enjoy magnificent dinners or lunches in the best atmosphere.
Special mention should be made of the delicious buffet breakfasts, which you can enjoy with views of the Playa Norte, one of the best beaches on Isla Mujeres.
Enjoy Sabor whether you're staying on an all-inclusive package or just a breakfast-included one. We also invite you to discover our Isla Mujeres Restaurants even if you're not stay with us.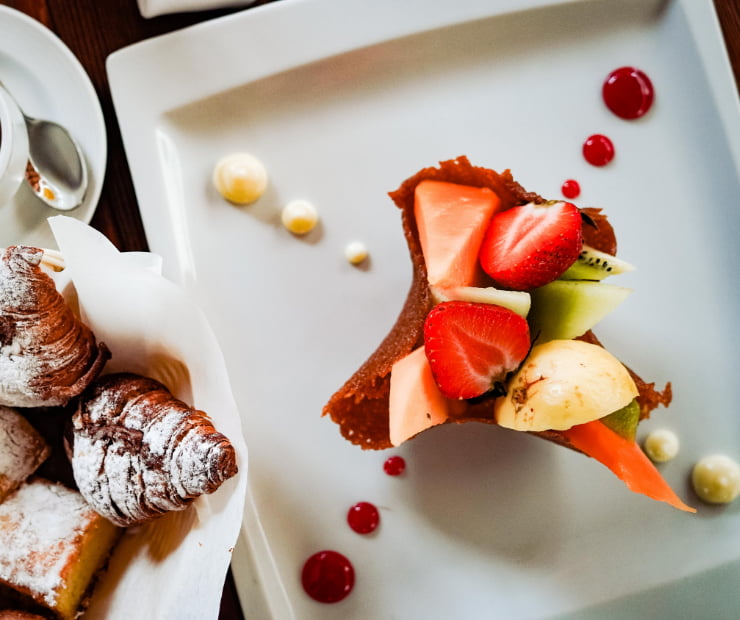 THE BEST BREAKFASTSon Isla Mujeres
The buffet breakfasts at the Sabor Restaurant are not to be missed. A delicious and wide variety of international flavors, with a special focus on Mexican and American cuisine.
Omelettes, French toast, fruit, pastries, chilaques, burritos, fajitas...
Sabor Restaurant in detail
Our specialties
Local and international cuisine.
Excellent fresh fish.
Memorable breakfasts.
Breakfast
Buffet breakfast from 7 am to 11 am.
A fantastic variety of Mexican and American options.
lunches
From 1 pm to 3pm you can enjoy fantastic à la carte lunches in a relaxed atmosphere at the Sabor Restaurant.
Dinners
Dinners at the Sabor Restaurant are served from 6 pm to 10 pm.
On Mondays, Tuesdays, Thursdays and Saturdays you can enjoy delicious à la carte cuisine.
Bar/Terrace
Bar service from 7 am to 10 pm.
Location
Ground floor of the Hotel Privilege Aluxes, with beach views.
Dress code
Casual sportswear is appreciated. It is not allowed to enter in a swimsuit or barefoot.
Other services
Air conditioning | Vegan and vegetarian cuisine | Gluten-free dishes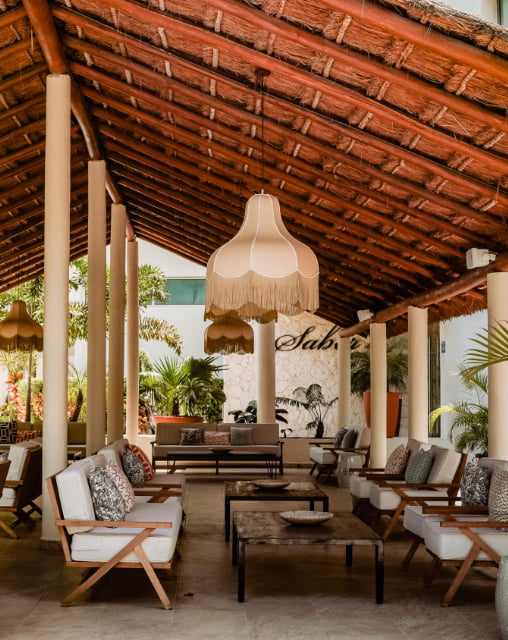 Lounge Bar
At the Sabor Restaurant you'll find a wonderful outdoor area decorated with style. Here you can enjoy your favourite drinks and cocktails.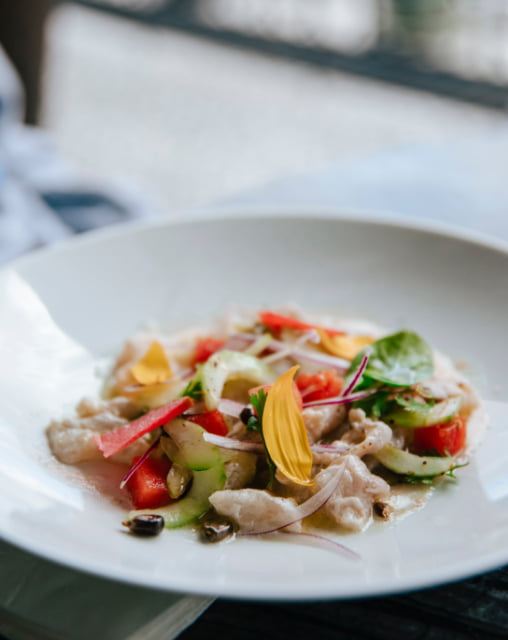 A taste of the sea
Sabor is a restaurant near the sea, which is evident on its menu, listing carpaccios, ceviches, fish tacos, frutti di mare pastas, Caribbean salads...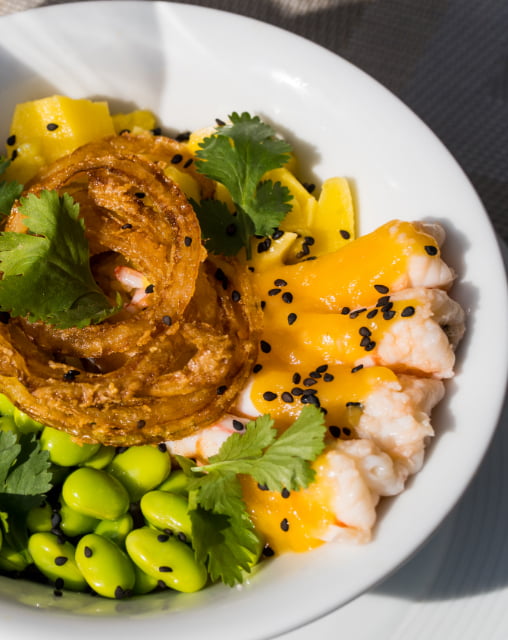 HIGH-LEVEL GASTRONOMY
There are few places on Isla Mujeres you can savor cuisine as carefully prepared and meticulous as the one you'll find at the Sabor Restaurant.
Discover morePrivilege Aluxes restaurants