Snorkel Isla Mujeres: The best routes
Details
Snorkel in Isla Mujeres is one of the best activities you can do during your vacation.. The Mexican Caribbean is full of fascinating places under its crystal clear waters. Isla Mujeres is located very close to the second largest barrier reef on the planet.

This exceptional location gives it an ecosystem rich in extraordinary marine flora and fauna. Around Isla Mujeres there are several great snorkeling spots where you can enjoy the underwater beauty of the region.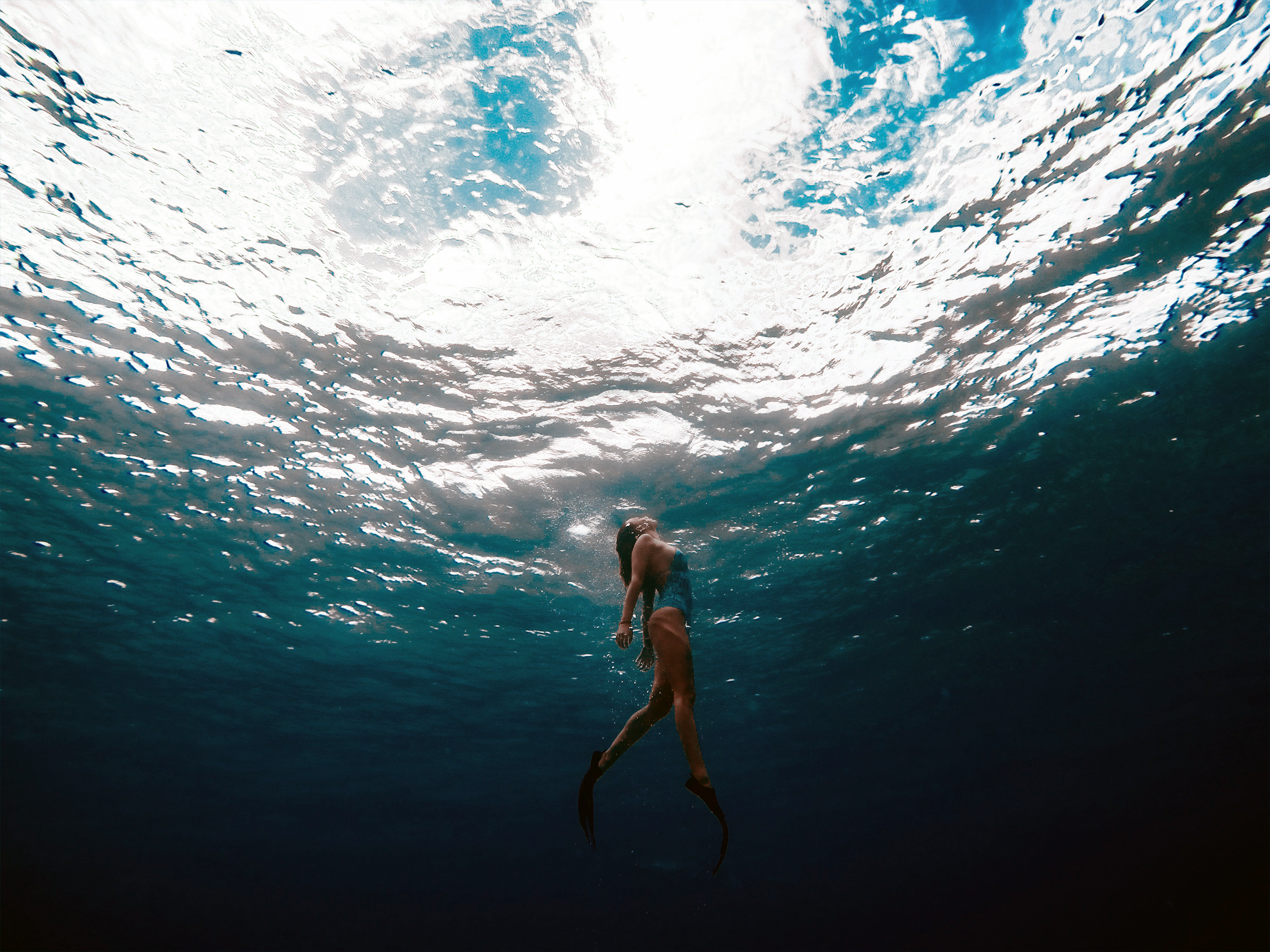 Best Snorkel Routes in Isla Mujeres

Dive into the beach of our hotel, Privilege Aluxes, is one of the best places to snorkel without the need to take a boat. Just 60 meters from the shore, you can snorkel and spot exotic fish.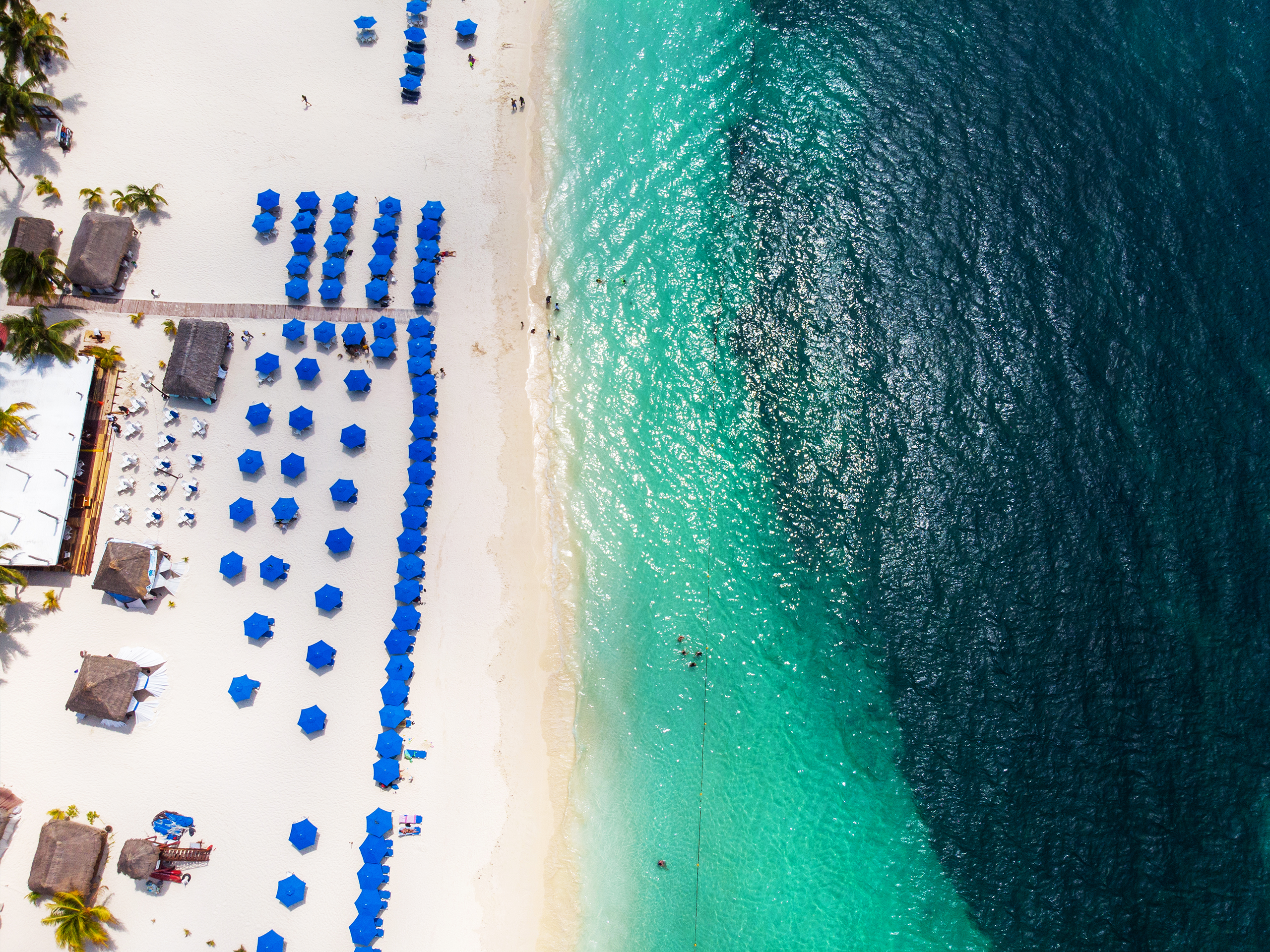 This is the largest reef area of Isla Mujeres that offers a great diversity of marine life and coral formations. It is a little farther from the island, so it is necessary to take a guided tour or rent a boat to reach it.

MUSA (Underwater Museum of Art)

This underwater museum features a collection of submerged sculptures that have been placed to encourage the growth of coral reefs. It is a unique and artistic snorkeling experience.

Musa Tour from Isla Mujeres
Manchones departure by boat from Isla Mujeres.
Excursion in the bay of Isla Mujeres where you can admire the underwater beauty of the Underwater Museum of Art. In this experience you will find a great collection with more than 450 pieces of the artist Jason DeCaires. In addition to works such as: "La Jardinera", "Hombre en llamas", "El Coleccionista de sueños", "Antropoceno", among others.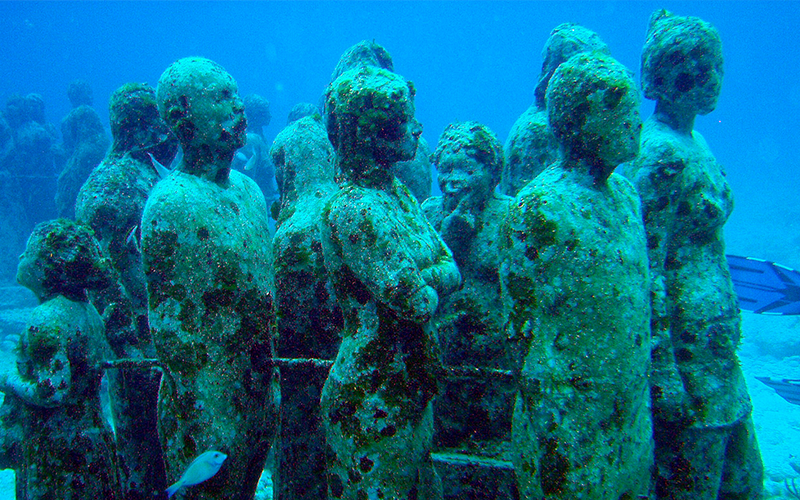 This park offers a wide variety of water activities, including snorkeling. It is a great place to explore the underwater world and relax on the beach.
It is the smallest and least known reef in Isla Mujeres. If you are looking to dive in its crystal clear waters with total tranquility, this small reef is the perfect place.
This sunken boat off the coast of Isla Mujeres is a great attraction for snorkelers looking for an unprecedented adventure.
It is a popular dive site with calm waters and a great variety of colorful fish and coral formations. It is located near the island and is easily accessible.

Best snorkeling excursions in Isla Mujeres
While you can snorkel from the beach, you can get the full experience by joining a tour. Professionals will take you to the best places to dive and show you how and where to snorkel to appreciate the unique beauty of Isla Mujeres.
The excursions are already pre-planned and have professional guides whose goal is to keep guests safe while they enjoy the excursion. All you have to do is join them. From our hotel we offer the tours of the local company Weymar.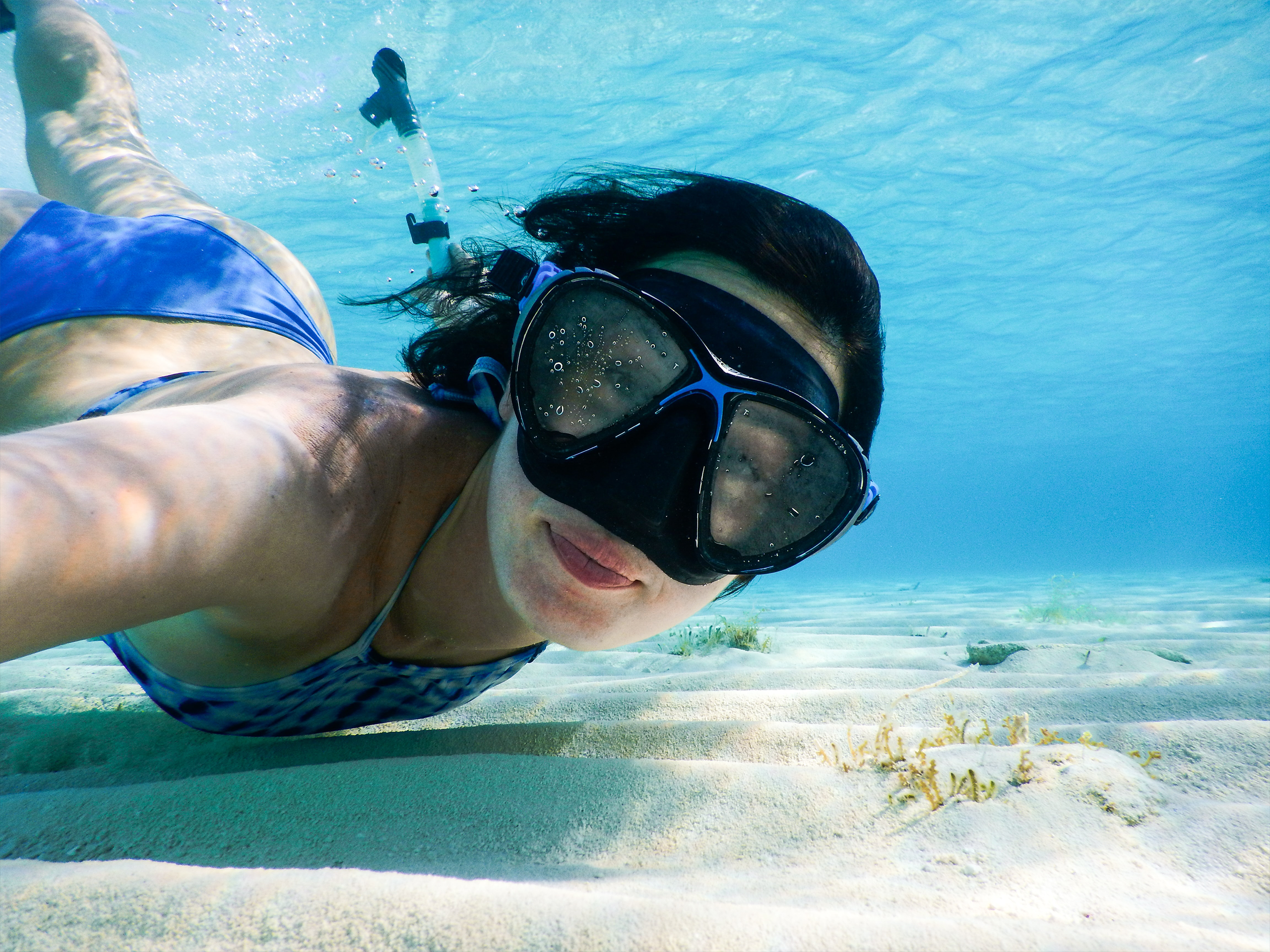 Snorkel with whale sharks in Isla Mujeres
One of the best diving excursions in Isla Mujeres is swimming with whale sharks. The whale shark season is from May to September. We recommend the Whale Shark tour.

This excursion with a price of $2650 MXN per person, includes lunch. Pick-up time is between 08:00 am to 08:15 am from our hotel and return around 02:30 pm or 03:00 pm.

The tour includes a nice 40 feet boat in the shade, bathroom and two engines, you will visit a very nice reef to snorkel for more than an hour, where you will be provided with all the snorkeling equipment.
Snorkel adventure in Isla Mujeres
The Snorkel Tour in Isla Mujeres is $1400 MXN per person. This tour lasts approximately 4 hours. The tour company will provide you with snorkeling equipment, lunch on the way back and you will visit 3 different reefs, "Manchones" Reef, "El Meco" Reef, "El Farito" Reef and the underwater museum, known as MUSA. Pick-up time from our hotel is at 11:30 am.

This tour can also be done privately, where you can live a unique and personal experience exploring the seabed of Isla Mujeres.