Playa Norte in Isla Mujeres: Discover its secrets
Details
Did you know that North Beach, in Isla Mujeres, is considered one of the most beautiful beaches in the Caribbean? You will be surprised by the number of activities and magnificent landscapes that you will find in this paradisiacal place, fortunately still little known. Not at all like its crowded neighbouring beach, Cancun, Isla Mujeres is a place to come and relax.
How long to stay in Isla Mujeres?
Many people come to Isla Mujeres as part of a day trip from Cancun. But in this way, it is impossible to enjoy the enchanting corners of this Caribbean island, meet the friendly locals and support the local economy. We recommend you to immerse yourself in this paradise and come for at least a couple of days. Three, days, a week, several weeks...? Below we tell you what you can see and do in Playa Norte, Isla Mujeres and, depending on your own preferences, you can make your decision.
Location of the North Beach on Isla Mujeres
Let's start by locating ourselves. Isla Mujeres is a small island paradise located in the Caribbean, in the southeast of Mexico, very close to the Yucatan Peninsula and only half an hour by ferry from Cancun.
Despite its small size, on this island you will find historical sites such as the Hacienda Mundaca, archaeological remains of a temple to Ixchel (goddess of fertility), a sculpture space, a turtle farm and wonderful natural enclaves such as the Manchones reef and the Cueva de los Tiburones Dormidos (Cave of the Sleeping Sharks). In addition, it also has an underwater art museum that can be reached by diving (with a licence) and, of course, beautiful beaches where you can swim with different types of fish.
Playa Norte is one of the three blue flag beaches on the island. We are privileged to have our Isla Mujeres hotel Privilege Aluxes located right next to Playa Norte. This gives you the freedom to go to the beach at any time, as well as enjoy our pools, spa, our Beach Club and, of course, lose yourself in our pleasant garden and our organised activities and experiences.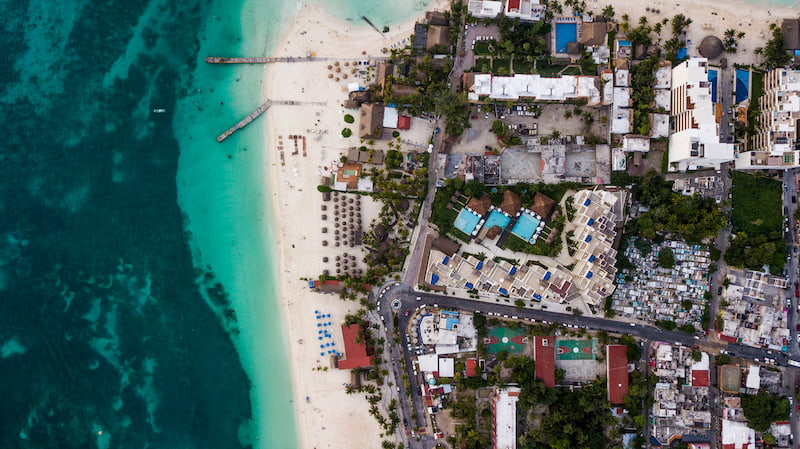 What to do and see in Playa Norte
Playa Norte received its blue flag in 2018 and is considered the best beach in Mexico by Tripadvisor. Thanks to its location, this beach is not yet a mass tourism destination and so it retains all its natural charm and is perfect for relaxing. Its waters are shallow, generally calm and perfect for swimming with the fish. Like other beaches in Mexico and the Caribbean, its white sand gives it that beautiful blue to turquoise colour.

We also recommend visiting the beach at sunrise or sunset, both of which are beautiful! As the beach faces northwest, sunsets have a special charm, with the sun on one side of the water. But also the sunrises, when the water takes on a different, magical hue every day.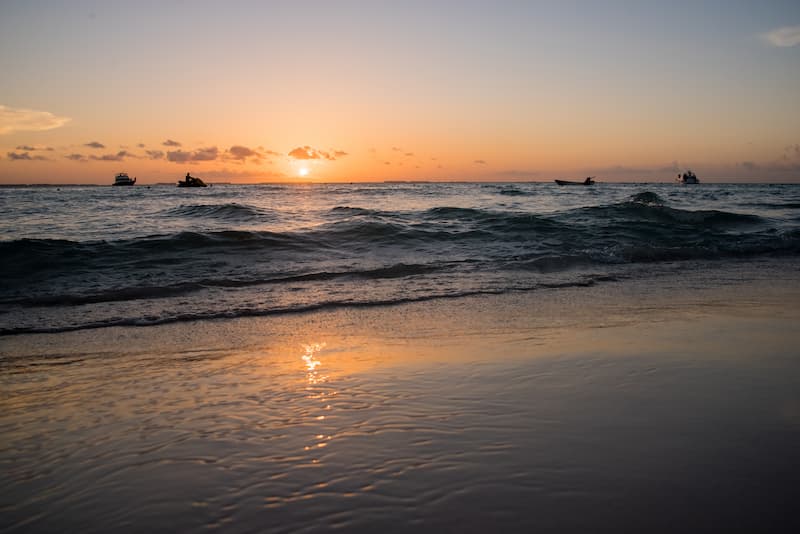 It is also a very sunny beach, which is why we recommend it for sunbathing during the day, taking beautiful photos and, of course, snorkelling and discovering its varied fish. There is a sun lounger and shade rental service on the beach.
Restaurants, tequilerias and more
Very close to the beach you have everything you need to take a break. We recommend trying Mexican cuisine in one of the nearby restaurants, as well as tequila in an authentic tequila bar. You'll also find vegan options nearby, as well as international fare such as pizza and sushi. All of these places have a sophisticated, laid-back atmosphere that you'll love.

One of the highlights is the well-known Playa Norte Beach Club. An oasis of tranquillity with quality snacks and the ambience you'd expect from a resort in the paradise of Isla Mujeres.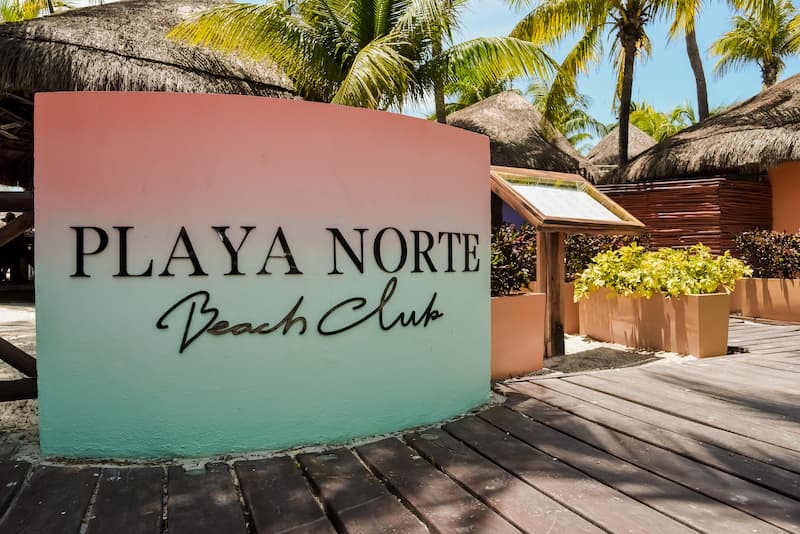 In addition to high quality international food right on the beach, at the Playa Norte Beach Club you can enjoy the best cocktails and additional services such as papala rental, romantic dinners on the beach or the pool bar (wet bar).

In our resort in Isla Mujeres you will also find other interesting gastronomic offers such as the Sabor Restaurant, the Asian-inspired Satay or our Pool Bar specialising in cocktails & Snacks.
And, although you have breakfast service at our hotel, in the streets of the urban area of the beach there are also very good options for breakfast or a snack, healthy, with fruit and very varied. Taking care of your health is also part of a holiday in our little paradise.
There are also places where you can have a drink at night with different music and atmospheres.
Church of the Immaculate Conception
Fancy a stroll through the urban area? A few minutes' walk from Playa Norte will take you to the church of Concepción Inmaculada, a contemporary, light-coloured church in keeping with the island and very peaceful.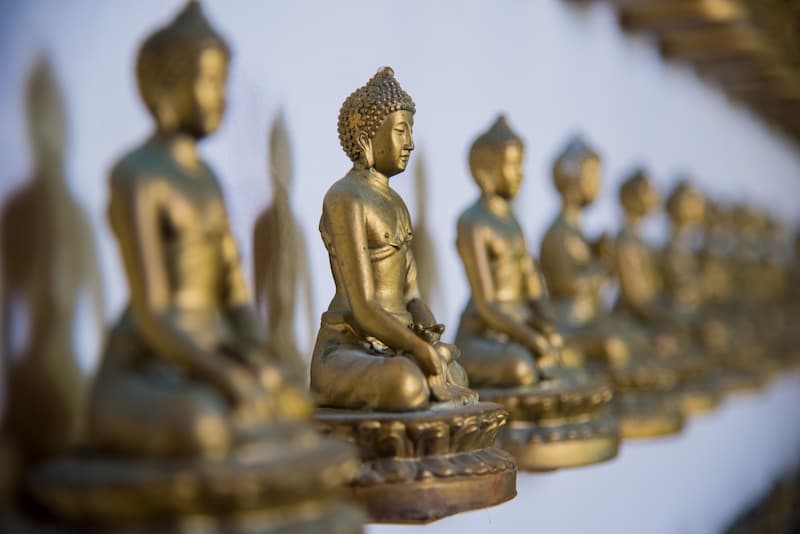 Yoga
Did you know that you can enjoy a yoga retreat in Isla Mujeres, near Playa Norte? And the fact is that having quiet corners with unspoilt nature is a privilege that you can take advantage of to benefit your mind and body. It is an unforgettable experience on this island.
Stroll along the Malecón
You can easily reach the promenade and harbour of the western part of the island, called the Malecón. A quiet place, with a fishing atmosphere, from where you can also see beautiful sunsets.
Cave of the Sleeping Sharks
If you are a scuba diver, this island offers many charms for you. The closest to Playa Norte is the Cave of the Sleeping Sharks, a place surrounded by corals that has wonderful underwater views.
Rent a golf cart
There is much more to the island. So if you want to get further away from Playa Norte, we recommend renting a golf cart, as there is a rental near our hotel. As the island is small, you don't need more than that and you will be able to move around enjoying the breeze and polluting less than if you rent a conventional car.
Arrecifes Natural Park
In this case you don't need to know how to dive, this park offers a wide variety of activities: zip-lines, kayaks, snorkelling... and spectacular views. There are hammocks and a nice place to eat, so it's a great idea to spend a day or half a day. This way you can make the most of your visit, as it is located in the south of the island, a little further away than the other places we recommend.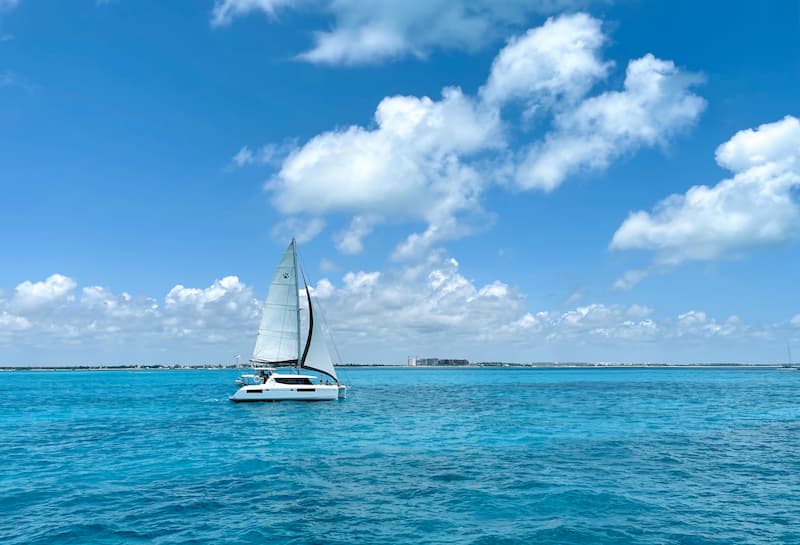 At our resort in Isla Mujeres we can give you more tips according to your travel preferences. We are also aware of the activities, concerts, etc. Isn't it worth staying for more than just a few days? We are waiting for you here at Privilege Aluxes Isla Mujeres!
Frequently Asked Questions about Playa Norte in Isla Mujeres (FAQ)
To finish giving you all the information you need about the Playa Norte area, we are going to answer the most common questions that our customers ask us. Remember that if you have any questions that we haven't answered, our staff is always at your disposal.


Where to eat in Playa Norte?
Playa Norte offers a wide variety of gastronomic options. Without leaving the Privilege Aluxes resort, you will find
four culinary alternatives
so that you can enjoy the one that best suits your tastes. In addition, in the vicinity of the hotel you will also find small local restaurants that you can enjoy comfortably and without the need for transport.
How to get to Playa Norte?
How long is it advisable to stay in Playa Norte and Isla Mujeres?
What to visit in Playa Norte?