What are the Aluxes? Discover the history of Isla Mujeres
Details
On Isla Mujeres in Playa Norte is the Privilege Aluxes hotel, named after perhaps one of the most incredible and intriguing legends of the region and of Mexican culture as a whole. For some, they are just fantastic beings from mythology. Others, on the other hand, are sure that they are real, and have learned to live with the possibility of being surrounded by them. Some have gone even further, benefiting from their favours and care. But we will talk about that later.

If you don't know what we are talking about or want to know more about this interesting legend, get ready to discover one more part of the Mayan culture. We will tell you all about it.
What are aluxes?
Small little men that do not reach the knee of a person of average height, mysterious and mischievous at the same time. That is more or less how they are described by those who say they have been lucky enough to witness them, because that is precisely another of their characteristics: they rarely let themselves be seen. But not infrequently, some claim, they leave traces, produce sounds or move objects as evidence of their existence.
Have you ever heard noises in a place where you thought there was no one but you? Have you ever found yourself wondering if it was your imagination that led you to believe that something moved and you saw it out of the corner of your eye? What would you say if we told you that it was possibly an alux that wanted to play with you?
According to Mayan tradition, aluxes live in the forests, caves and cenotes. They are nature's guardians. They guard the crops of farmers and the houses of peasants. That is why, when you are going to sow or start a plantation, and if you plan to build a house, you should make offerings to them. If you don't, legend has it that they might do you mischief or bring natural disasters and diseases.
Local and faithful believers, in order to benefit from one of these beings, participate in a ritual led by a Mayan priest. In this event, a figurine made of clay, wood or other material is given to the one who will be its master for the next few years, and to the one who will take care of the house or the crops. The figurine is then taken to the fields and presented to the gods. Finally, it is hidden somewhere where it will come to life at night and protect its master's property from intruders. From then on, the master must feed it and fulfil the offerings. After seven years, the soul of the alux must be released to return to the forest or to the place where it belongs. If the agreed time is not met, there may be consequences.
It is believed that children are more likely to see them, although adults are not exempt. In any case, in the opinion of those who know the subject, there is no reason to fear them, as long as they and nature are respected. After all, they are its protectors.
Mexican folklore is rich in legends, and Mayan mythology is part of that cultural richness for you to explore. Why not start with Isla Mujeres? At our resort hotel we have a place for you and we want to join you on your adventure.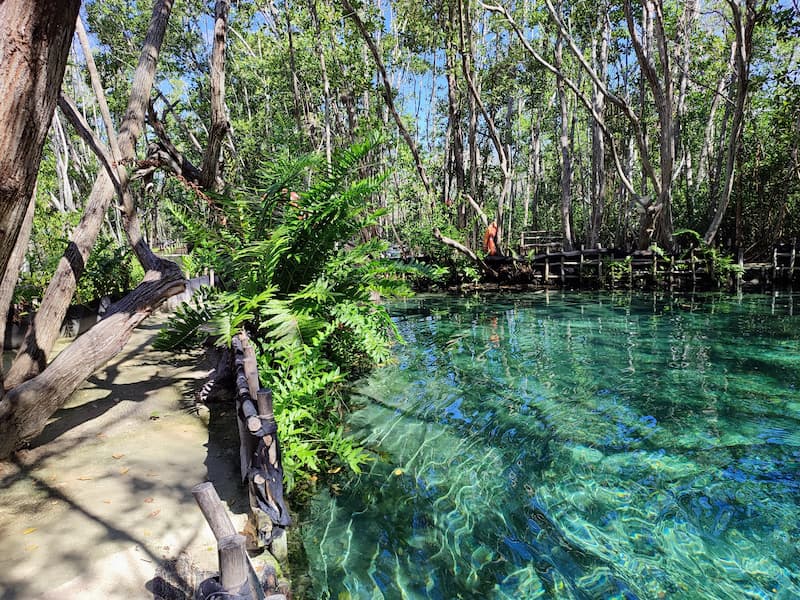 Aluxes in other parts of the world?
Throughout history, mankind has been fascinated by the idea of the existence of various magical beings. Thus, in different civilisations of the ancient world, the popular imagination has given life to a surprising number of creatures with special gifts that have seduced the minds of people of all times and cultures.
Some of these legends have not died and have been promoted to this day by traditions. However, there is something interesting that is worth paying attention to, and that is that, in different places around the globe, the belief has grown up of small beings that live in the forests and, although they flee from intrusive eyes, help humans in different tasks. In all cases, almost invariably, the similarities are repeated. In Mesoamerica they are known as aluxes, specifically in the Yucatan peninsula. In the Nahuatl culture there is a similar entity: the chaneque.
To the list we can add trolls and elves, and even others from Nordic countries: goblins and gnomes. Do you think this is a curious coincidence? This socio-cultural phenomenon has led historians, anthropologists and scholars of myths to search for answers. What do you think?
The history of its origin
Every story has a beginning, and the story of these characters is no exception. The legend of their origin, although less widespread, is just as interesting: it is said that when the gods made all the beings on earth, they also created others that they did not complete. Little creatures that were forbidden to escape from the sky, with the warning that if the sunlight reached them they would turn into stones. But they did not listen and one fine day they came down to earth, but now they could not return. So they began to build pyramids on which they worked every night with the intention of reaching the sky.
Unfortunately, one day (a not so good one), for some reason they did not realise that the sun was about to rise and the sun's rays reached them, transforming them into stones, just as the creators had sentenced would happen. But the gods decided to be merciful and allowed them to come back to life at nightfall. That is why, when the sky is black, the jungles become noisy and filled with laughter and singing.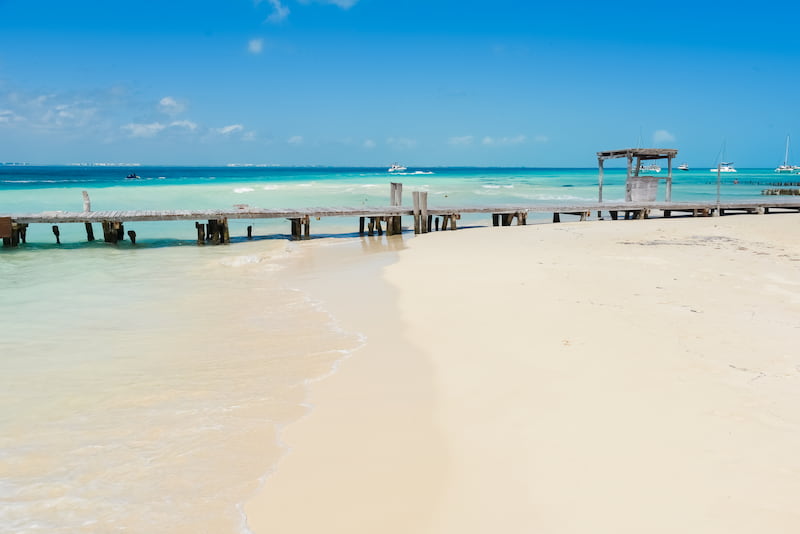 Let the sun shine on you
You won't turn to stone, but, sunbathing on Playa Norte, you will remember the mythical origin of the Aluxes and surround yourself with an ideal atmosphere to get closer to their wonderful history. Now you have the ideal excuse to plan your next holiday on the Yucatan peninsula and at Privilege Aluxes we work to offer you a comfortable stay and an unforgettable experience.